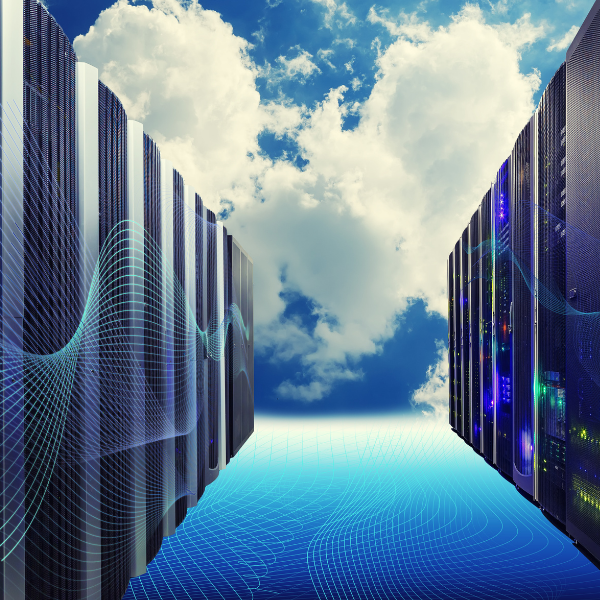 As interconnectivity continues to grow and the world's demand for more data increases, the datacenter industry is expanding.
Although datacenters are organically concentrated users of electricity, and industrial-sized coolants, these utility demands can be successfully counterbalanced. By adopting a more sustainable approach, you can future-proof your datacenter space whilst achieving the level of corporate and personal responsibility that we all value.
At Datacenter the Factory, our three tips can help you to minimize downtime, reduce costs and provide cost-effective alternatives to time-consuming upgrades.
.
.
As energy costs fluctuate, optimizing datacenter infrastructural efficiency can provide the best chance to protect your company against future price increases. Installing the right power and cooling products can help you to achieve significant energy efficiencies.
Right size power equipment to the IT load to add flexibility to expand when needed

Install power conversion-free products when possible.
Improving airflow in a datacenter can affect cooling and is often a lower cost alternative than installing additional air conditioners. To improve air cooling efficiency, bere are Datacenter the Factory's tips for best practices:
Adhere to published industry standards best practices

Deploy a hot and cold aisle data center layout

Install fully ducted containment solutions

Use variable speed, fans, pumps and chillers
Datacenter racks are critical management tools for datacenters. Appropriate datacenter racks and cabinets will help increase efficiency as well as sustainability. Base racks should be robust to allow for increasing density demands over time and also support the addition of accessories such as cable or thermal management.
At Datacenter the Factory, we recommend: 
Approx. 78% perforated rack cabinet doors
Extensive cable management
Security system with locks and audit trail capture
Conversion of four-post racks into enclosures
Appropriate capacity to accommodate payload
Management and Monitoring
Monitoring your environment (such as temperature, humidity, power and cooling) along with efficiently managing your power load can help you optimize your infrastructure resources to meet your business demands. By effectively monitoring and managing your datacenter, you can right size your equipment to extend its life span while increasing energy and cost savings.
At Netherlands Datacenter the Factory,  our inhouse team of network systems engineers and IT specialists is highly experienced in creating personalized solutions for every business type.
Adopting an 'intelligent by design' attitude, our team embraces innovative practices for air-cooling, power and connectivity into each build. Installation of fresh-air that ensures that our datacenter is not only greener, but also cost effective and which reflects our best-in-class colocation and  managed datacenter services.