How to Get the Most from Your Colocation Data Center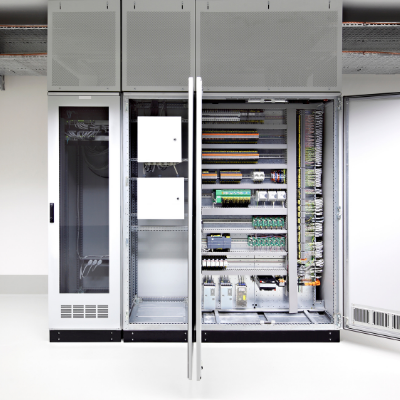 Colocation data centers are an effective way for businesses in Europe to reduce capital expenses. By sharing building infrastructure, physical security, and mechanical equipment, using a colocation data center provides flexible and secure colocation hosting and Interconnection solutions designed to help you optimize your IT network performance.However, not all data center experiences are created equally.
Datacenter the Factory explores what to look for in a reliable colocation data center for the best possible experience. By following best practices, your company can get more out of your data center footprint while contributing to a better data center experience for everyone.
Before migrating your data, have an idea of how much server space you'll need. If you haven't consolidated your servers, develop a consolidation plan and keep business continuity in mind. 
Keep Data center cabinet space clean
Most colocation data center providers have a strict policy for cleanliness. At our Roermond  Datacenter facility, we pride ourselves on it. The importance of keeping your data center cabinet environment clean shouldn't be overstated.  Lint, dust, and fibers can damage IT equipment over time and when statically charged can interfere with servers. It's also crucial to remove any packaging materials as soon as possible because many are flammable. 
In addition to keeping your server space clean, it's important to keep common areas clean. Break rooms, hallways, and shared workspaces are benefits for all Factory Datacenter tenants to use. Treat the shared areas of a colocation data center as if it were your own office. 
Consider airflow management
Well-thought-out cabling and placement of equipment could have a significant impact on cooling efficiency. Datacenter the Factory can help you to plan your data center design, set up your equipment, and provide managed data center services, making your datacenter footprint as efficient as possible.
Understand the security policy
ISO and PCI compliant data centers follow strict security policies to ensure that they and their tenants remain in compliance. The factory Datacenter is built with security in mind. Layered security is just the start. Want to know more? Our friendly team is available to chat.
Most colocation contracts are set for 36 months, so you'll want to make sure your company is aware of and comfortable with all aspects of the contract. Make sure the SLAs meet your company's standards for availability. Know when your contract comes up for renewal so you can plan accordingly. Re-evaluate your business goals and the IT requirements necessary to meet them months before your contract is up. Your colocation data center should be upfront and honest about how these terms work. It's how we do things at the Factory datacenter.
Interested to learn more? We're always willing to show you around or talk out our process. Visit us at Westhoven 6c 6042NV Roermond, NL