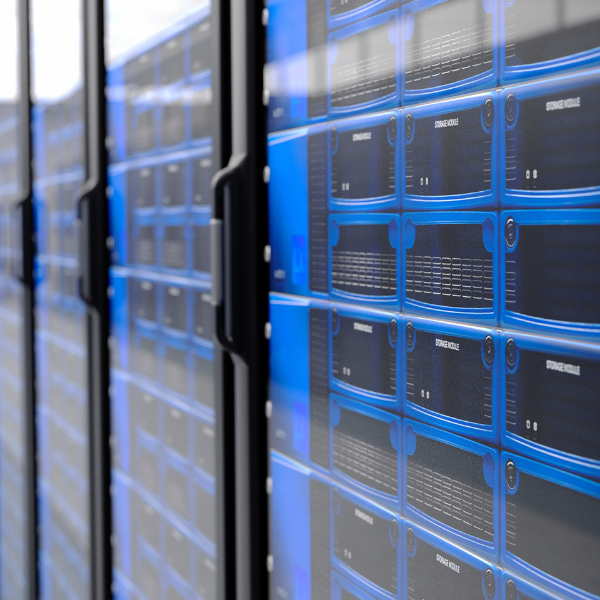 Whether for business,  education or socialization, data storage has become an everyday necessity. This increased need for secure, off-site storage is the catalyst for the colocation data center.
For many companies, renting data center space offers a practical solution to any IT budget. Colocation services provides  a physical space for companies to host their  computing hardware and servers. A colocation data center is also an optimal environment to access power and cooling infrastructure, which is provided at a much lower cost and better efficiency standards than a most in house IT infrastructures can provide.
.
Is your business limited on space but you need a robust IT infrastructure?
For secure data storage, IT infrastructure dependability, better connectivity and capability, a Colocation data center is the solution.
Colocation benefits businesses of all sizes. Small businesses can obtain the features of a large IT department without a large investment. Medium to larger-sized organizations can scale their data storage capacity without costly construction or facility leasing. Colocation also enables businesses to store equipment in a secure data center facility with bandwidth, power and a public IP address included.
9 Benefits of a Colocation Data center
1. Reliability
Whilst some companies invest in equipment and measures to implement and house their IT infrastructure, this can require a significant amount of money, personnel and space.
Datacenter the Factory Colocation facility in the Netherlands offers any company, server cooling systems, power and communication systems that ensure constant connection.
Data centers also offer greater protection from power outages because of the numerous data backups in place.
2. Performance 
For optimal performance, electronic equipment  performs best in a temperature-controlled, dust-free environment. At Datacenter the Factory, our Colocation solutions provides companies with redundant cooling systems and this helps to ensure that air is flowing optimally and an acceptable temperature is maintained. 
3. Physical Security 
Data centers are designed to reduce the risks that can compromise the security of your data. At Datacenter the Factory, we provide high levels of physical protection and enforce stringent measures for securing data such as video monitoring, private colocation suites, and fire detection systems.
4. Monitoring and Maintenance 
In many cases, companies only begin to think about server support equipment after there is an issue. At Datacenter the Factory, we monitor and maintain support systems and have staff to ensure that servers are running at optimal performance.
5. Speed 
At Datacenter the Factory Colocation facility, we offer cost-effective connectivity directly to multiple Internet service providers and provide top performance in the event of connection interruption or overload.
.
6. Skilled Staff 
Data centers have IT staff on-site to monitor and maintain servers. At Datacenter the Factory, our team of IT experts utilize high-performance equipment to design, build, and manage your organizations IT infrastructure.
7. Scalability 
Colocation offers your company the flexibility to scale up or down easily, while allowing you to pay only for the space and bandwidth you need.
8. Risk Management 
Data breaches and natural disasters happen, but when your critical equipment operates at an off-site data center, Datacenter the Factory deliver security and backups  to ensure that your continue operations.
9. Better Connectivity 
At Datacenter the Factory, we operate redundant network connections to ensure that your business-critical applications always run uninterrupted.
At Netherlands Datacenter the Factory, we offer a selection of  colocation solutions. 
Our highly skilled and certified IT professionals deliver software installations and migrations. We resolve system malfunctions, route connections, and provide an end to end service that reflects our best-in-class managed services.